Top News Stories
Grandparents Day 2019
April 19, 2019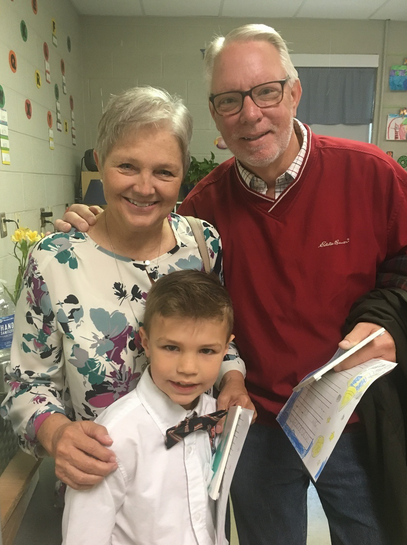 We often have a guest speaker for Grandparents' Day, and this year we had the unique opportunity to hear from some extraordinary speakers - our students! School President Connie Jo Shelton first introduced our school's mission statement, " to be a Christian, authentic, dynamic school equipping students to be global leaders." She then described how our students represent Generation Z. Gen Z is the newest generation to be named, and they were born between 1995 and 2015. They are currently between 4-24 years old (nearly 74 million in the U.S.). "If we focus on mainstream media, they would have us believe that there is not a lot of hope for our future. It seems that children today are referenced in a negative light, giving a sense of despair and negativity. I am here today to tell you that there is hope and our future is bright," said Mrs. Shelton.
Students from each grade level (elementary, middle, and high school) took the stage and shared about their experiences serving their school, community, and even the world.
Elementary students talked about their regular visits to two local retirement homes where they sing for and visit with residents. They also shared about Valentines for Vets, Soles for Souls, and the canned food drive. Middle school students shared how they collect small Christmas gifts and fill stockings every year for needy children. Gage Smith, an eighth-grader at NCS told a personal story about his middle school basketball team taking food to the homeless living around the West Nashville Greenway. Our high school students also help feed the homeless every Thanksgiving, taking leftovers from the NCS Praise and Thanksgiving service to areas of need. Seniors Tanner Goodman, Abby Shivers, and Jordan Williams all were able to share their experiences on mission trips to New York and Mexico.
Following the assembly, students showed off their artwork to their grandparents and visited the photo booth to get a commemorative photo with their loved ones. Overall it was another great example of how NCS is truly a family, and our students are truly being equipped to become global leaders!