Top News Stories
Another Big Back to School Bash!
September 06, 2016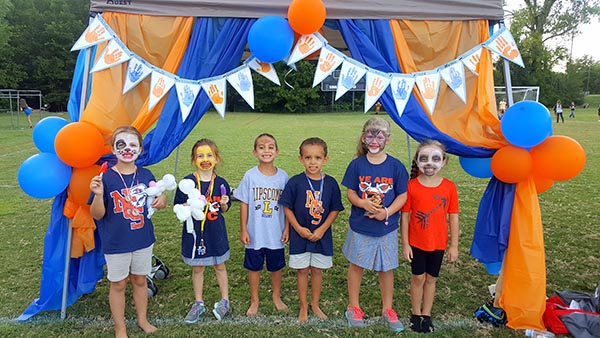 This year's Back to School Bash might have been our best yet! The weather was beautiful, and the campus was full of Kindergarten through 12th Grade families eating, playing, jumping, and having fun getting to know each other.
"The NCS Back to School Bash was an awesome way to kick off the school year. I got to meet other NCS parents, and all of the kids were having a blast! Thank you NCS for hosting!" - Jessica Walker (Peyton - 1st Grade)

"My family had a blast at the Back to School Bash! The kids looked forward to the event all day long and had so much fun running around with their friends. My husband and I enjoyed the adult time and were able to catch up with the families we hadn't seen all summer long. The Bash makes for such a fun, laid back evening and something we look forward to each year!" - Carlene Grubb (Emaley - 1st Grade)
Each elementary grade set up a special tent where families could meet up and spend time getting to know each other. This was a great way for new families to start connecting. Each tent had its own theme and activities, and the classes turned their tents into a competition to see who had the most visitors.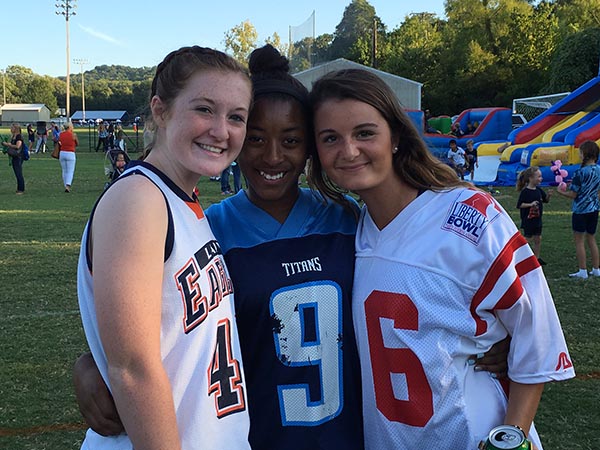 There was a play area with jump houses for younger students to enjoy as well as a man making balloon animals and a face-painting station. Older students could be seen playing corn hole and visiting on picnic blankets.
"We really enjoyed the NCS Back to School Bash! Being new to the NCS family…it was a great opportunity for our son to see his teachers and some of his new friends, outside of the classroom! Thanks for organizing such a fun event!" - Rachel Whitaker (Daniel - 5th Grade)
"We loved the back to school bash! As new parents we enjoyed meeting families and seeing our kids running around with their friends. The kids loved all of the activities and didn't want it to end. It was such a safe, community feeling, and we are so glad to be a part of that now! I think the bash is a great event for the school because it gives families a chance to meet and build that community that NCS is known for." - Katie Ryckman (Evie - 1st Grade, Mia - 4th Grade)
Once the football game was set to begin, families headed over to the football field where everyone cheered on the Eagles to a big 55 – 7 win over Monterey!
Coming soon – This Friday's game is Preschool, Elementary and Junior Eagle night and we hope you will join us for some fun once again. Go Eagles!