Top News Stories
Game Changers - The Class of 2016
August 01, 2016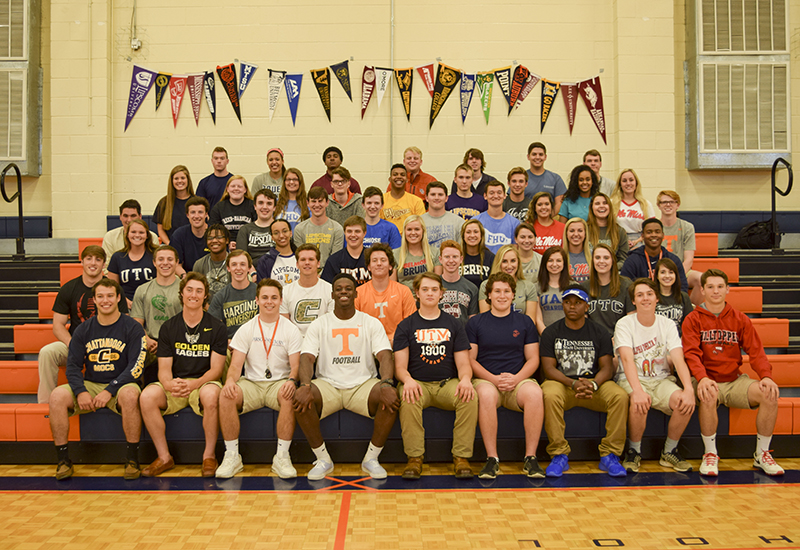 The Class of 2016 began their senior year devastated by the loss of a friend, brother and teammate. Before the first day of school even started, they began living out their theme verse John 13:34-35 – "A new command I give you: Love one another. As I have loved you, so you must love one another. By this everyone will know that you are my disciples, if you love one another."
As they lived out these words, they got busy achieving great things. They truly became "game changers." This class accomplished great things that most people though could never be at Nashville Christian School and they established a new way of believing around our campus. Here are some of their game-changing accomplishments that have left a legacy at NCS:
They were the largest senior class to ever graduate from Nashville Christian School
They earned the most dual enrollment hours in one year of any class - 279 college credits!
They completed 6,412 community service hours around the city of Nashville
They were accepted into 60 different colleges in 17 different states in the US
They were offered $6.7 million in college scholarships
They won the first football state championship in the history of the school
They had the first Mr. Football in the history of the school
They sold out five performances of Mary Poppins, and Lion King, Jr. had the largest cast in school history with approximately 100 students participating
They had the first student from our theater department chosen to study in New York City
The girls volleyball team was undefeated in district, was district tournament champion, and competed in state sectionals
The boys basketball team appeared in the state basketball tournament for the first time in 35 years
They had the largest wrestling team in school history and a participant in the state tournament championship
Thye had the state champion in shot put
A 19th century American author, Orison Swett Marden, once said, "Don't wait for extraordinary opportunities. Seize common occasions and make them great. Weak men wait for opportunities; strong men make them."
Class of 2016, you seized common occasions and made them great! You are leaders in character, integrity and work ethic. Thank you for being game changers and for leaving a legacy for all others to strive to attain. God bless you!