Top News Stories
Brandon Hodge ('03) on Life as a Missionary in Portugal
February 24, 2016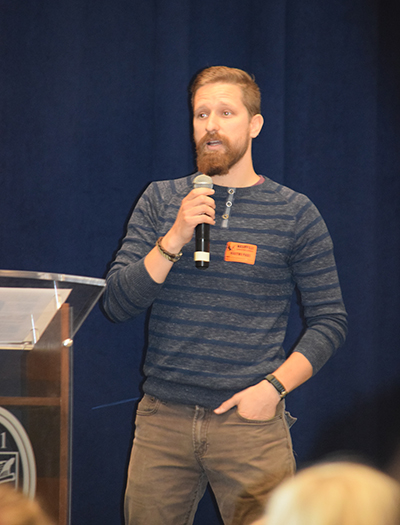 Class of 2003 graduate Brandon Hodge spoke to our students today about "sharing life in order to share Christ." After graduating from MTSU and then finishing his Masters of Divinity with a concentration in International Church Planting, Brandon and his wife Tiffany followed God's call to Vila do Conde, Portugal.
Vila do Conde is a town of roughly 200,000 people. The city is saturated with Catholic traditions, but with no evangelical church, only about 2% know Jesus Christ as their Lord and Savior. Brandon and Tiffany share their lives with the people in their community and invite them to investigate the word of God for themselves. To connect with the people in their community, they do everything from surfing to having conversations over afternoon coffee, or sometimes hosting a cookout or Bible study in their home.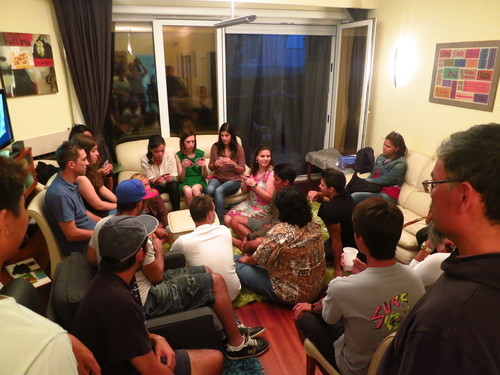 On their website www.reachingportugal.com, Brandon says, "We in fact take this vision from 1 Thessalonians 2:8 in which Paul describes his ministry. 'Having so fond an affection for you, we were well-pleased to impart to you not only the gospel of God but also our own lives, because you had become very dear to us.' We are sharing life in order to share Christ."
Brandon's ultimate vision is to see a church planted in Vila do Conde where Portuguese nationals are discipled to lead the church. "Our goal is not to become pastors but to train Portuguese to become pastors," said Brandon.
Brandon and Tiffany are currently back in the United States with their son Zeke raising money to support their mission to Portugal. To learn more about Brandon Hodge, his ministry, and how you can help, go to www.reachingportugal.com.