Nashville Christian News
November 04, 2015
The women's volleyball team reached new heights this year and finished with some amazing statistics, awards, and honors. We asked Coach Kayce Green to tell us about this year's season: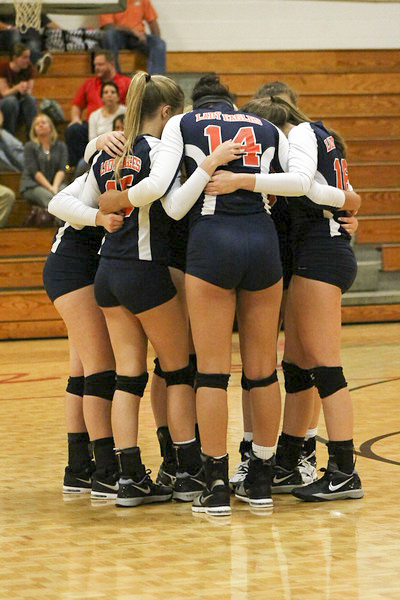 This team is what I call a Legacy team. The team that sets the precedent for all of those that come later, how we as a program want to move forward and what NCS Volleyball stands for. The seniors Mia Curtis, Olivia Charnes, Emily Bartlett and Kassie Perez were a major part of leading that, along with the junior class. As far as working and honing their skills, they committed themselves to being aggressive and worked tirelessly to fine tune their specific positions, and relied on each other as a team. Even at the season's close, as a coach, I couldn't have been prouder of the team's achievements not just athletically, but personally. The adversity that they have had to face over the years, injury, illness, accidents and even mourning the deaths of friends or family members, this group of young women extended their hearts to each other with a kindness and toughness that was beyond their years. I am certain they will not only be part of the future but faithfully lead it.
We were undefeated in our district, with a record of 38-6 overall, district champions, Sweet 16, and won our bracket in the Sonic Blast tournament. (First time in NCS volleyball history that a team won their bracket in an outside tournament that included both AA and AAA teams.)
District MVP - Mia Curtis
District Team - Sydney Partee, Olivia Charnes, Sonja Shelton
District Coach of the Year - Kayce Green
All Tournament Team - Emily Bartlett, Rachel Wiley, Sydney Partee
All Tournament MVP - Mia Curtis
Region Tournament Team - Olivia Charnes, Sonja Shelton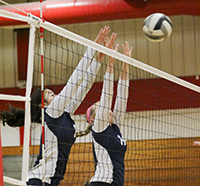 This year's awards at our sports banquet (totaling the last two years of stats):
MVP Varsity - Sonja Shelton
MVP Junior Varisty - Katie Cain
Sportsmanship Varsity - Abby Varner
Sportsmanship Junior Varsity - Allie Hunter
Offensive Awards and Stats
Most Kills- Mia Curtis (515 attacks, 368 kills, hitting percentage 71.4%, the hitting percentage of a division I middle hitter)
Most Aces- Emily Bartlett (247 aces)
Highest Serve Receive % - Brittan Jarrell 2.75 (Highest is 3.0) For perspective, most division I liberos/defensive specialists are required to pass a 2.5 or higher. Sonja Shelton's percentage is 2.72, and Rachel Wiley is at 2.62.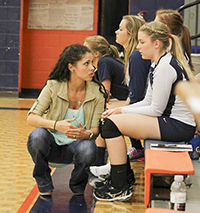 Setter Stats
Sydney Partee set the ball 2,134 times, and had 1,068 assists
Defensive Awards and Stats
Most Blocks - Olivia Charnes 92 (career blocks 196), Mia Curtis - 62 (career blocks 132)
Most Digs - Rachel Wiley 368 in 2014, 451 in 2015. She is 181 digs away from 1000 career digs at NCS, closely followed by Sonja Shelton who is 260 away!
That's a pretty gnarly defense.
All of our seniors plan to play in college - Kassie, Emily, and Olivia in school intramural sports and Mia Curtis under scholarship. Mia is also playing on our 18 National team at Club West that will travel to the US Junior Olympics.
What an impressive showing by the Lady Eagles Volleyball Team! Congratulations on an incredible season! You truly are setting a new standard of excellence for Nashville Christian School volleyball!