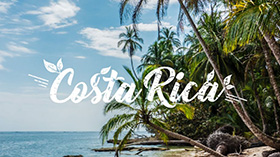 Costa Rica Spanish Immersion Trip Informational Meeting
Monday, September 17th at 6:30 in the MPR
For Spanish II, III, and IV Students

Trip at a Glance:
June 22—July 7, 2019
Spanish Immersion (students live with families approved through CPI that only speak Spanish)
Spanish classes in the morning
Service projects and cultural excursions in the afternoon
Week 1: Monteverde Campus
Week 2: Flamingo Campus

The Costa Rica Spanish Immersion trip is taken through CPI: Centro Panamericano de Idiomas: http://www.cpi-edu.com/. Students will live with families in Costa Rica that are approved through CPI. They will take classes in the morning and do service projects and cultural excursions in the afternoon. Itinerary, prices, etc. will be given out at the information meeting on September 17. Space on the trip is limited. If you have any questions, please contact Kathy Gupton at guptonk@nashvillechristian.org.