Top News Stories
Sonja Shelton Joins the 1000 Point Club
December 27, 2016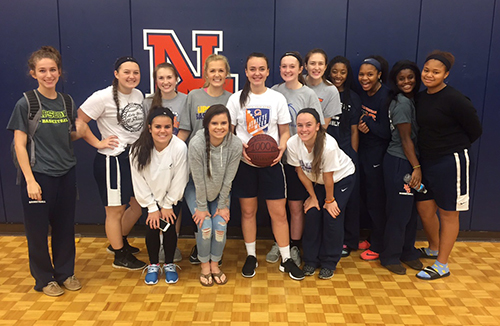 Congratulations to senior Sonja Shelton on scoring her 1000th point this season! She joins a very prestigious group of talented basketball player here at Nashville Christian, and we are so proud of her achievements both on and off the court. Here is what Coach Brandon Wood had to say about Sonja:
"Sonja is a 4-year starter that's made first team all district the past two years. She's also led the team in scoring and steals the past two years and leads the team in points, assists, blocks and steals so far this year. Sonja is a very skilled player and has played every position in her 4 years, from point guard to post. As a freshman and sophomore, Sonja guarded the other teams best player in almost every game. Sonja was a good scorer then, but by putting extra time in the gym working, she has turned herself into a great scorer. In the end though, I believe she would trade every point for a district championship with the team, and that's really what makes her special."
Congratulations again Sonja, and thank you for all you do for your teammates and Nashville Christian School!
Sonja Shelton 1000 Points from Nashville Christian on Vimeo.