Top News Stories
Highlights From the 2018 Junior Theater Festival
January 16, 2018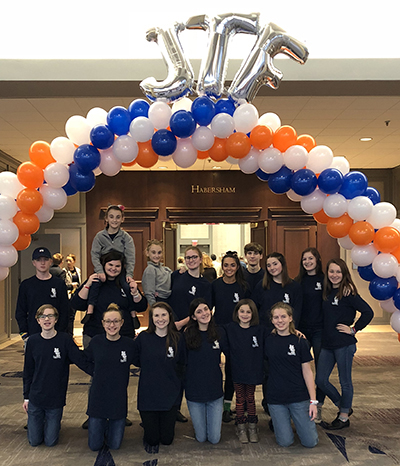 For the 3rd year in a row, Nashville Christian took a group of thespians to compete and perform at the Junior Theater Festival in Atlanta, GA. This year's event included more than 6,000 students and educators from 130 educational musical theater groups representing 30 U.S. states, the District of Columbia, Australia, New Zealand and Canada. Student groups perform 15 minutes from MTI's Broadway Junior Collection for adjudication by leading theater professionals. Groups are rated in the areas of music, acting, dance and overall performance. The adjudicators offer constructive criticism to each group to encourage further learning in key areas. NCS students earned high praise for their performance from James and the Giant Peach, Jr. You can see their performance below.
Throughout the weekend, NCS staff and students attended workshops taught by broadway professionals. Senior Jack Forte and junior Annmarie Alexander were chosen as festival All-Stars and got the opportunity to attend a special workshop and participate in the awards ceremony. 8th grader Justin Littrell and sophomore Emily Batty were selected to participate in the Broadway Jr. Slam where they had just one hour to rehearse a song and dance for presentation on the main stage.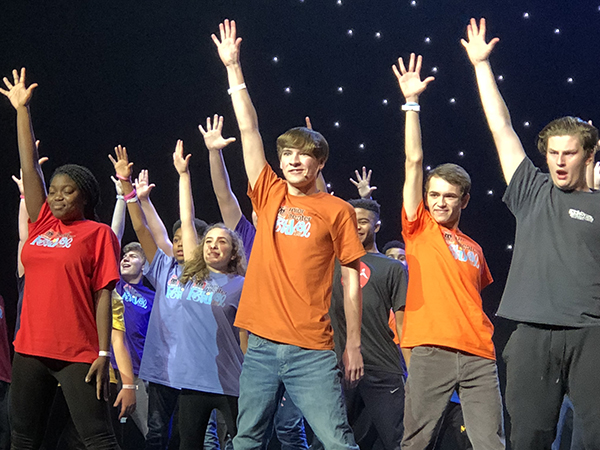 Nashville Christian senior thespian Ryan Leflar said, "As a senior going to JTF I was very devastated that last night and the last day. This experience has given me such a unique opportunity with a talented group that has become a family. I will miss everyone dearly and I hope to take this experience with me to college to better myself."
See the group's full performance for adjudication below!
Junior Theater Festival from Nashville Christian on Vimeo.
Plans are already being made for next year's trip to the Junior Theater Festival with hopes of earning a trophy and a spot with other top performers onstage on the final day of the event. Stay tuned for information about upcoming auditions!
SaveSave