Top News Stories
Peter Pan Jr.
November 14, 2016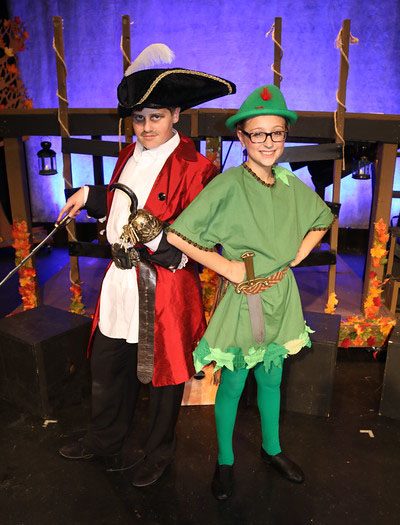 Nashville Christian elementary students gave another stellar performance – this time with Peter Pan Jr.! "It's been a fun challenge to work with so many young people in this show. Our team finds it a blessing to build students up with 'faith, trust and pixie dust,' so that they may follow their dreams and 'fly,' said Director Nicole Arnold.
This talented group of kindergarten through 5th graders enchanted audiences with their voices, dancing, and pure fun. Fifth grader Taylor Dahl nailed the role of Peter Pan, capturing his mischievous and playful spirit. She crowed like only a true Peter Pan could do.
Megan Parker was pure sweetness as Wendy Darling with a motherly fondness of her siblings, the lost boys, and the indians.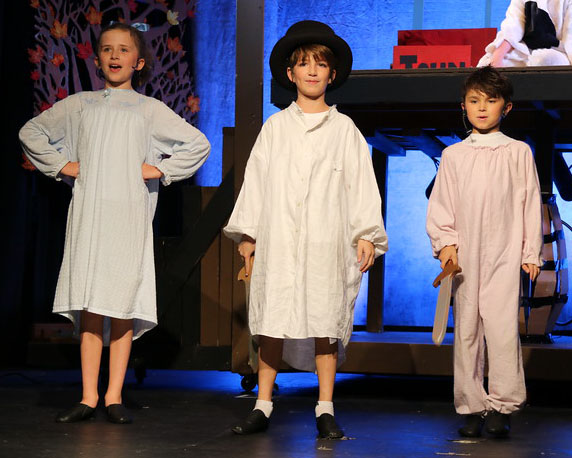 The rest of the Darling family included the adorable brothers John (Jacob Ellis) and Michael (Finn Shaver) and their parents. Zoja King played the doting Mrs. Darling while Wyatt Martin did double duty as both the grouchy and stern Mr. Darling as well as Peter's archenemy, the villainous yet bumbling Captain Hook.
Essential to the adventure was Tinkerbell, played by Caleigh Posovac, who had just the right balance of charm and sass on stage as the devoted sidekick.
The bright and colorful costumes highlighted the incredible rotating set created by Josh and Kayce Green that turned from the darling nursery into a pirate ship, into the Indians lair.
The talented cast performed for a full house in their final show on Sunday afternoon, and we wanted to share with you some bits from the show as well as some great behind-the-scenes interviews with the cast!
Peter Pan Jr. from Nashville Christian on Vimeo.