Top News Stories
Second Grade Study Takes Flight!
May 05, 2016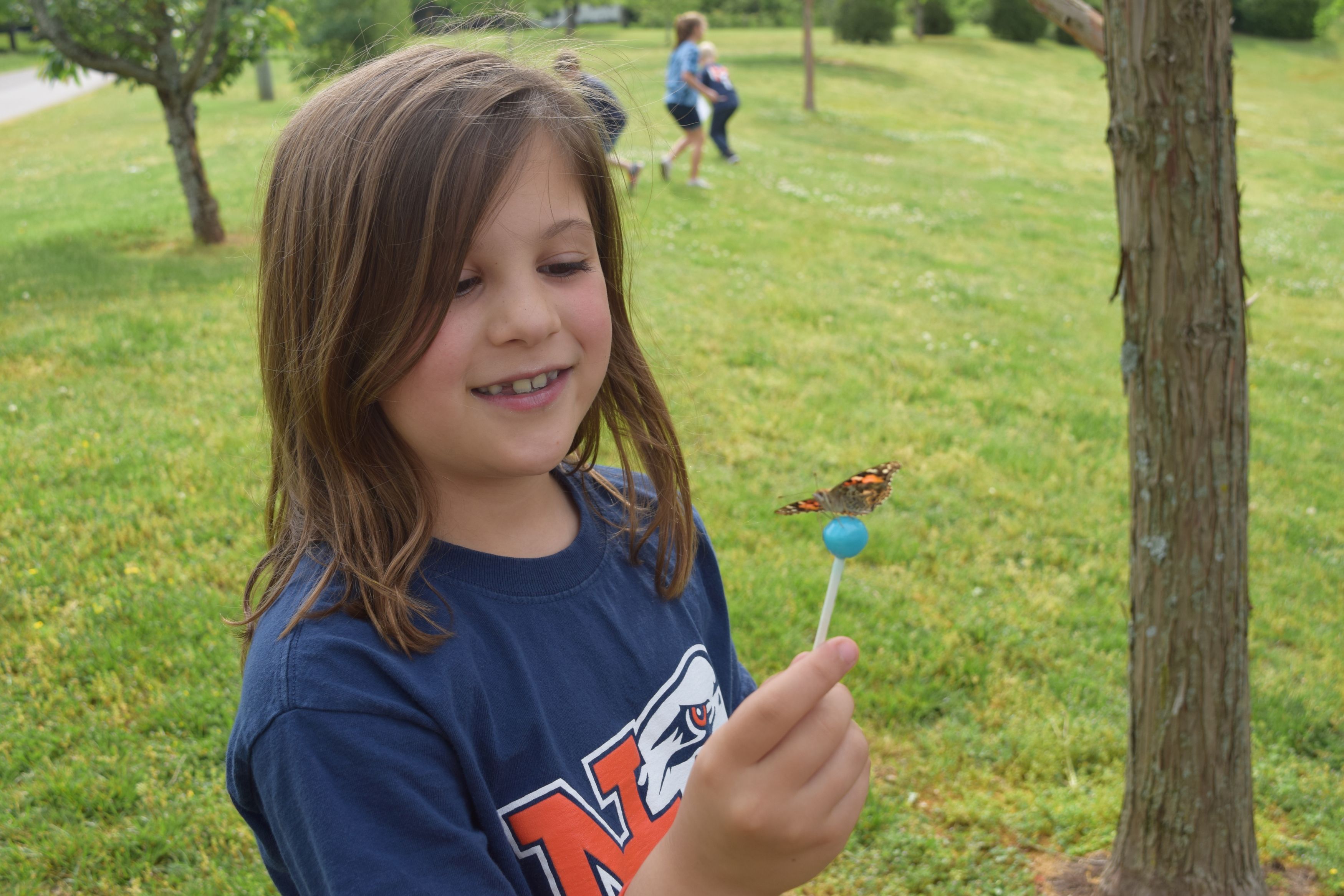 The 2nd graders have been studying life cycles and for three weeks, they observed the many stages of development of butterflies. They came as 1 cm long, thin black or brown larva. They ate and ate and ate until they grew to about 3 cm and became much thicker caterpillars. When they were ready to move into the pupa stage, they crawled to the top of their cups and attached to the lid with their bodies in a J shape. Once they formed the chrysalises, Mrs. Graham transferred the chrysalises from the cups to a net enclosure.
Each second grader had a couple of butterflies they were responsible for and they gave them names like Spikey and Dillen. As the class patiently waited for the butterflies to emerge, they talked about the metamorphosis the creatures were experiencing inside. The focus of their study was life cycles, but they also learned a lot about God's power to change us too.
Once the beautiful butterflies emerged, they class used a writing assignment to compose goodbye letters which they read at the release party. Each student read their letter and then received a lollypop to help move the butterflies from the safety of their net enclosure to the outside world. It was so exciting to see the butterflies they had studied for so long finally take flight!
As a continuation of their study, the class now has tadpoles that have developed tiny legs and will soon become frogs!